Now there are many manufacturers of CNC Routers on the market. The brands of Routers are also mixed, with uneven quality. Different types of products occupy different markets, which makes customers very confused when choosing. , the following Blue Elephant CNC will recommend to you a trusted CNC Router manufacturer, you can refer to it.
Blue Elephant CNC occupies an important position in China. It is a manufacturer of intelligent CNC equipment in China. Over the years, it has been committed to providing professional automatic woodworking equipment solutions. The core products processed are mainly panel furniture production lines, CNC Routers, four Process Router, CNC six-sided drilling and other multi-industry intelligent CNC processing equipment.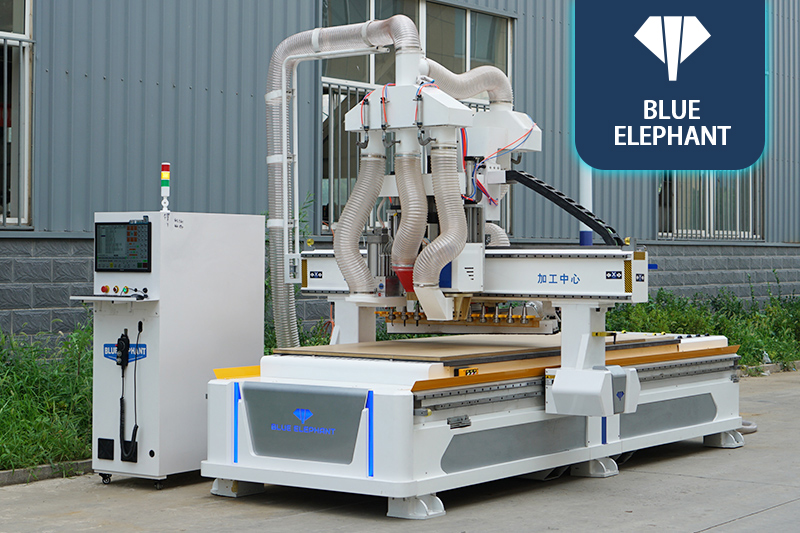 The company is powerful, with a processing plant of 40,000 square meters. The company has a team of more than 300 people and a 50-person after-sales service team. The production equipment and assembly technology have reached European standards. The product quality is outstanding, and it is exported to more than 130 countries and regions. The number of cooperative customers has reached more than 8,000. With reliable product quality and perfect after-sales service system, it has won the trust and recognition of many customers.
Blue Elephant CNC has also been recognized by many strengths such as the influential brand in China's machinery manufacturing industry, AAA-level integrity management demonstration unit, AAA-level credit enterprise, AAA-level credit enterprise, and China's scientific and technological innovation protection brand. I believe that Blue Elephant CNC will become more and more The stronger it is, it will become an important banner in China's intelligent CNC equipment industry.
The above content is the content introduced for you. Blue Elephant CNC has strength, technology, quality and service, and is a reliable manufacturer.